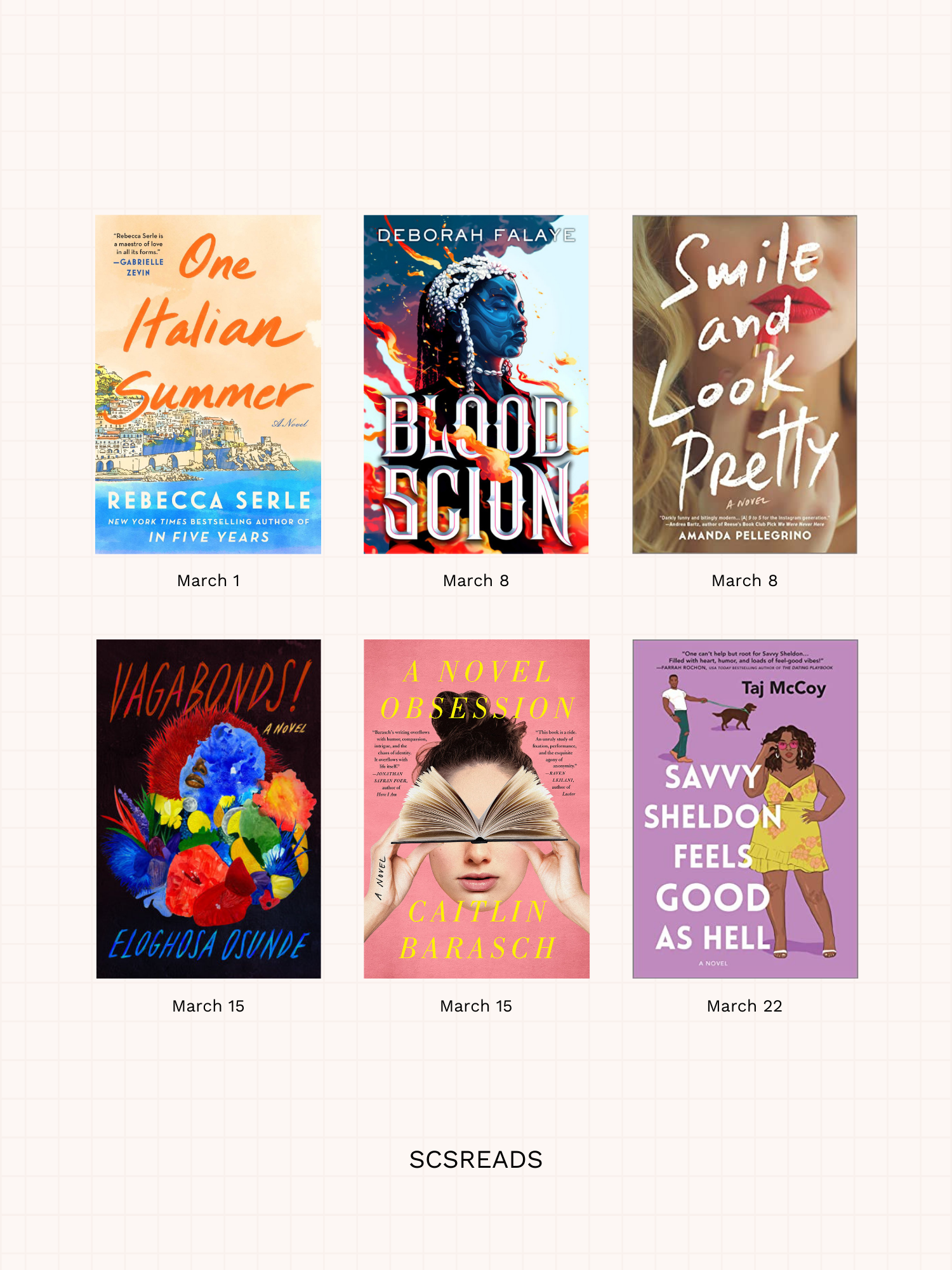 A moving and unforgettable exploration of the powerful bond between mother and daughter set on the breathtaking Amalfi Coast.
I haven't read anything by Rebecca Serle yet, but I'm very drawn to the cover of this book and I feel like it would transport me to Italy (yes, please).
Following one girl's journey of magic, injustice, power, and revenge, Deborah Falaye's debut novel, inspired by Yoruba-Nigerian mythology, is a magnetic combination of Children of Blood and Bone and An Ember in the Ashes.
All I saw was the phrase "inspired by Yoruba-Nigerian mythology" and I was immediately sold on this fantasy read.
What happens when four assistants risk everything to say enough is enough?
I actually read this book last year and really enjoyed it. I'm planning to post a review for this one on IG very soon!
In the bustling streets and cloistered homes of Lagos, a cast of vivid characters–some haunted, some defiant–navigate danger, demons, and love in a quest to lead true lives.
I was immediately intrigued by the premise of this book set in Nigeria, particularly when I was able to attend a preview event hosted by Riverhead Books and hear the author speak about their work.
A wry and bold debut novel, which is at once an irresistible catastrophe waiting to happen and an unflinching exploration of how we narrate the stories of our lives, as an aspiring novelist finds herself stalking–and writing about–her boyfriend's ex-girlfriend.
I feel like I've seen this cover popping up everywhere and I'm so curious about this book. Plus it's set in the literary world of NYC, so it really sounds like it would be right up my alley.
A delicious debut rom-com about a plus-size sweetheart who gets a full-life makeover after a brutal breakup.
A rom-com featuring a plus-size main character and home renovations sounds so great. If you don't know this about me, I'm a sucker for an HGTV home renovation show!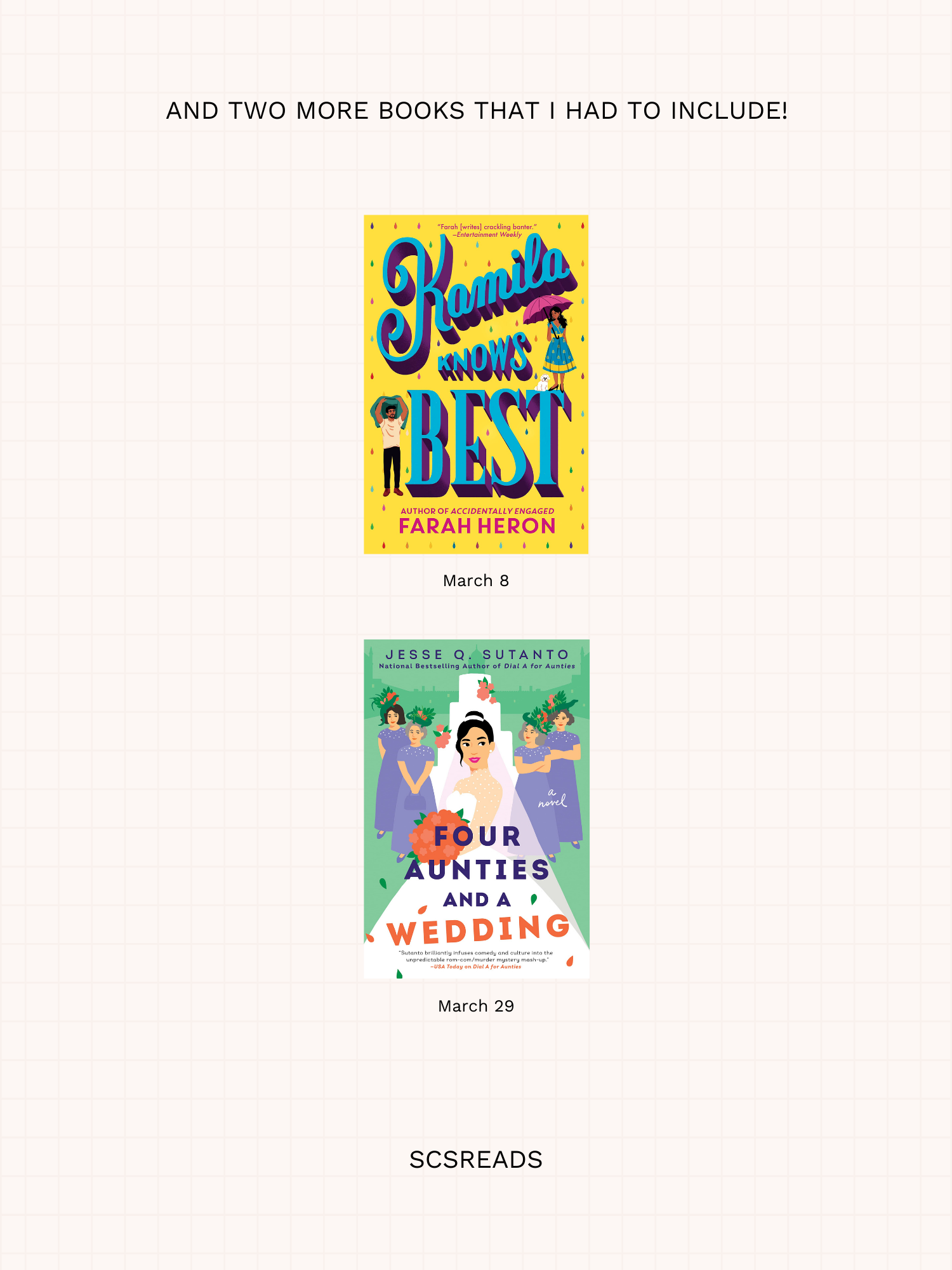 I usually try to keep this list to six books, but I couldn't leave out these two authors. I read their previous books last year (Accidentally Engaged by Farah Heron and Dial A for Aunties by Jesse Q. Sutanto) and absolutely loved them, so I'm very excited that they have new work coming out this month.
Jane Austen's Emma goes Bollywoood in this delightful retelling from the highly acclaimed author of Accidentally Engaged, perfect for fans of Abby Jimenez and Jasmine Guillory.
A Bollywood retelling of Emma? Say no more, that sounds fantastic!
The aunties are back, fiercer than ever and ready to handle any catastrophe–even the mafia–in this delightful and hilarious sequel by Jesse Q. Sutanto, author of Dial A for Aunties.
Dial A for Aunties was such a wild, hilarious ride and I can't wait for more shenanigans to go down with Meddy and her aunties!
Are any of these books on your TBR? Let me know down in the comments below!
Disclosure: There are affiliate link(s) in this post, meaning that I may earn an affiliate commission if you buy something through my links. Thank you for your support!