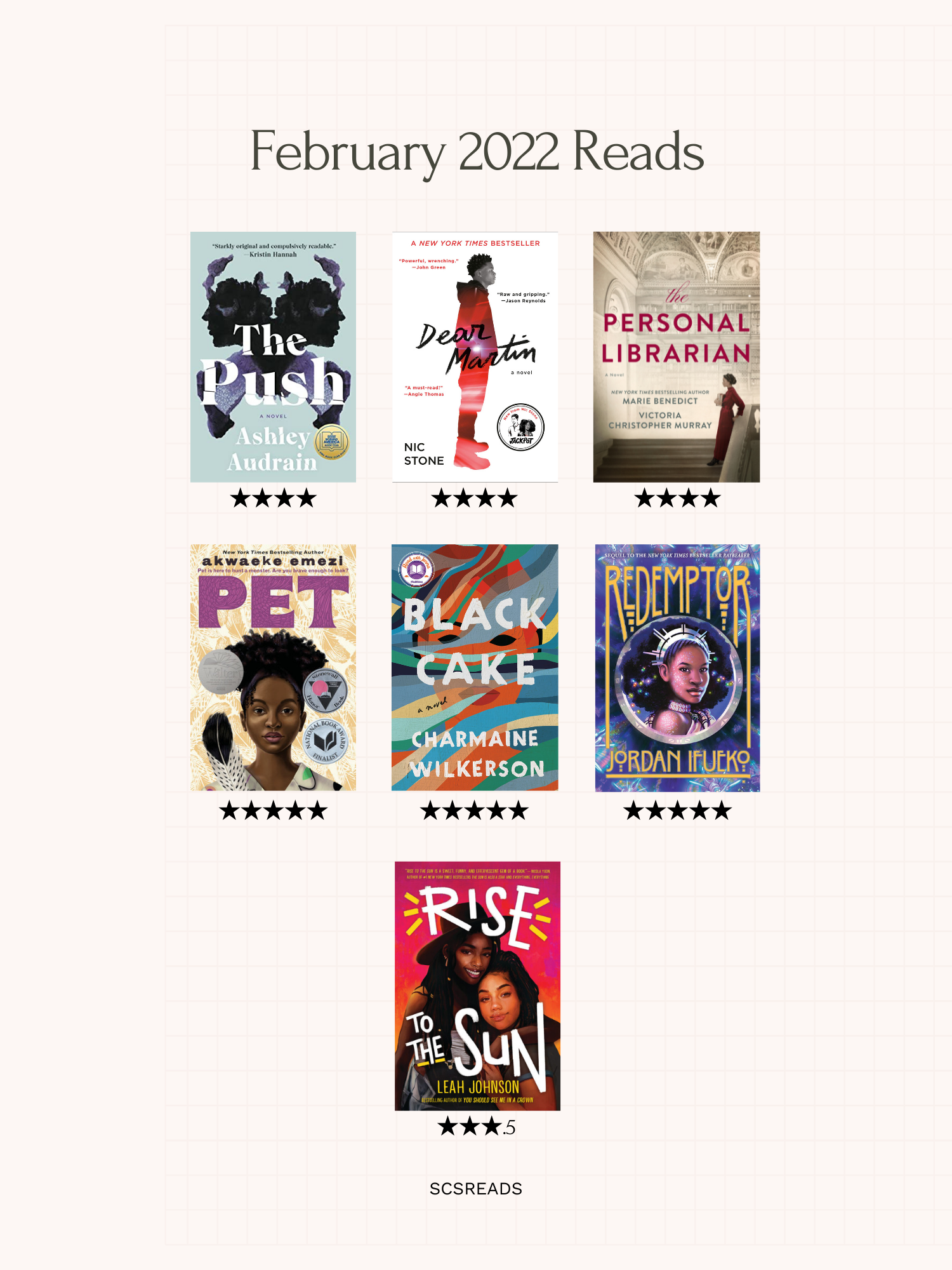 So clearly I have some catching up to do! Let's dive right into the books that I read in February and March.
THE PUSH BY ASHLEY AUDRAIN
This was an unsettling and chilling look at motherhood and a mother's grief. It was pretty intense, so definitely check out the trigger warnings on this one.
Wow, this book was so good and such a moving read. I definitely want to read more of Nic Stone's work now.
THE PERSONAL LIBRARIAN BY MARIE BENEDICT AND VICTORIA CHRISTOPHER MURRAY*
If you like historical fiction, definitely check this one out. It's a fascinating tale about the little-known historical figure of Belle da Costa Greene, who was a Black woman passing as white in the early 1900s.
PET BY AKWAEKE EMEZI
I love Emezi's writing so much and I will read anything they write. The writing is beautiful here and this book has a great message.
BLACK CAKE BY CHARMAINE WILKERSON*
It might be early to say this, but I think this is a contender for top reads of the year! I loved this absorbing and well-written family drama.
What an incredibly satisfying sequel! I was so happy to return to the incredible world that Ifueko created.
This book gave me such summer vibes. There's a lot of heart in this book, but I didn't love it as much as her previous novel, You Should See Me in a Crown.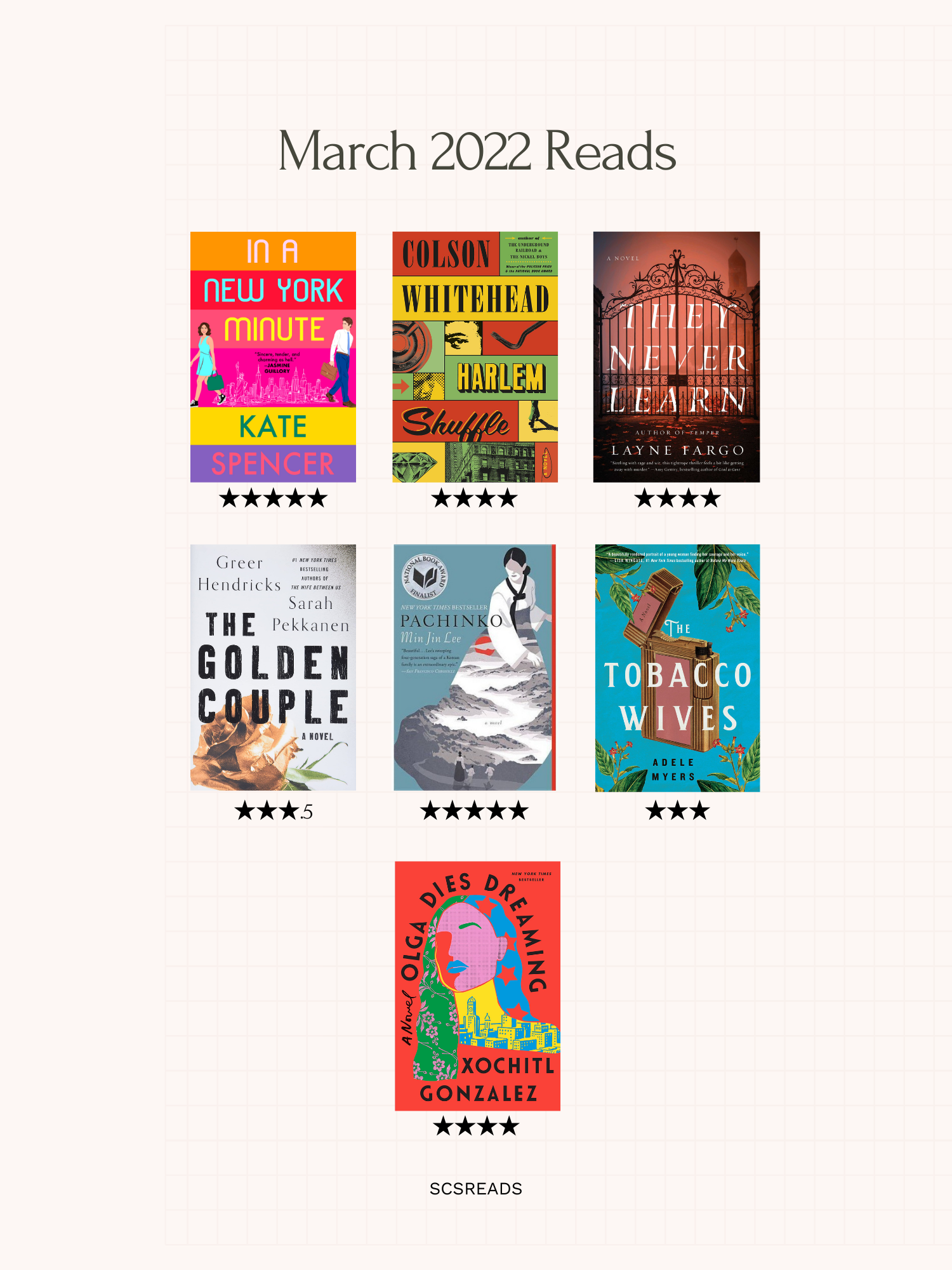 Yes please to a rom-com set in NYC! I loved it from the first few pages and it gave me that lovely warm and fuzzy feeling.
Unsurprisingly, this was very good. Colson Whitehead has the range, for sure.
I really enjoyed this dark and gripping tale of a woman seeking revenge and getting away with murder.
THE GOLDEN COUPLE BY GREER HENDRICKS AND SARAH PEKKANEN
I enjoyed this domestic thriller on audio, but it also felt a bit too long to me.
I'm so glad that I finally read this book because it was brilliant and I absolutely loved it. I was so invested in these characters and their lives.
I think there was a lot of potential in this book, but I wished the author had explored certain themes or topics more and been more consistent with the character development.
This was another great audiobook listen and the author packs so many themes into this novel, such as motherhood, gentrification in Brooklyn, and the government's terrible treatment of Puerto Ricans.
Have you read any of these or are any of these on your TBR?
*Thank you to the publisher for giving me a free copy of this book. All opinions are my own.
Disclosure: There are affiliate links in this post, meaning that I may earn an affiliate commission if you buy something through my links. Thank you for your support!